About Us
About The Inn
The Inn at Piggott welcomes you as our guest, whether it is on the web or in our comfortable suites! Our building is the original Bank of Piggott built in 1925, renovated into beautiful rooms and suites. Each room has a private bath, flat screen TVs with expanded cable, high speed internet connectivity and hairdryers. The queen size beds provide a great night's rest.
A hot breakfast is served daily, a great way to begin your work day or morning of leisure!
About The Owners
Natalie Hoshaw, owner: Natalie recently moved to Piggott from Decatur Indiana. She is originally from Oklahoma where she grew up as an Air Force brat with her 3 siblings. Natalie joined the Army shortly after high school where she trained to become a board certified Ob/Gyn. Since leaving the Army in 2001, she has worked for hospitals in Georgia, Oregon, Indiana and now Missouri. Natalie is a small town girl at heart and is very excited to have the opportunity to live in such a gracious and kind town as Piggott.
Clare Thompson, owner: Clare hails from just south of Atlanta, GA. She is a practicing certified nurse midwife so when she's not at the Inn, she can be found on the labor and delivery unit at Poplar Bluff Regional Medical Center delivering babies. Clare has a son who lives in Atlanta and a son in law that she dragged to Piggott to run the Inn 😁. She is very excited to have this unique opportunity in Piggott.
About The Innkeeper
Lee McClellan, innkeeper: Lee is originally from Greenville, SC. Lee has an extensive background in interior design and merchandising and has always had the dream of being an innkeeper. He can often be found at the Inn moving furniture around and redesigning in-between chatting with guests and cooking up a fabulous breakfast. Lee is committed to making your inn experience a comfortable and memorable one.
All three of us look forward to meeting you at The Inn at Piggott.
About The Area
We are located "On the Square" in the heart of downtown Piggott. You can walk to the local dining and shopping establishments. Hair salons and gift shops are within the block. The court house is across the street for those doing business there and the library is a block away. Stop by the Piggott City Market on the square for a latte and pastry while browsing locally made art and gift items.
We are a non-smoking facility. We do not have accommodations for pets, however, there is a kennel just around the corner should you need to travel with your pet.
Points of interest in Piggott are The Hemingway-Pfeiffer Museum and Educational Center, Chalk Bluff Battlefield Park, Heritage Park and the Matilda & Karl Pfeiffer Museum & Study Center.
check availability
Rooms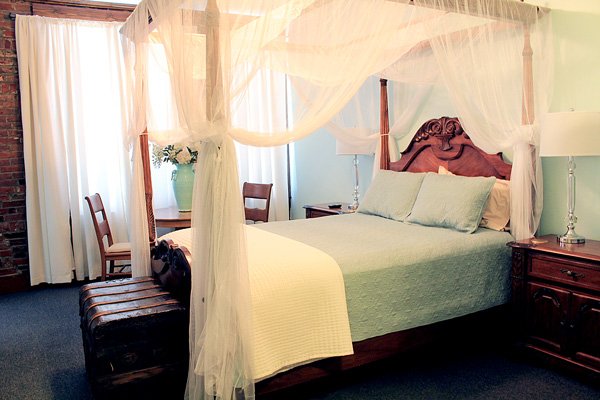 The guest rooms at the Inn at Piggott are each individually branded with a unique presentation that depicts the incredible history and heritage of Piggott, Arkansas. All aspects of Piggott life are framed and incorporated into each room to bring our guests 'home'!
Breakfast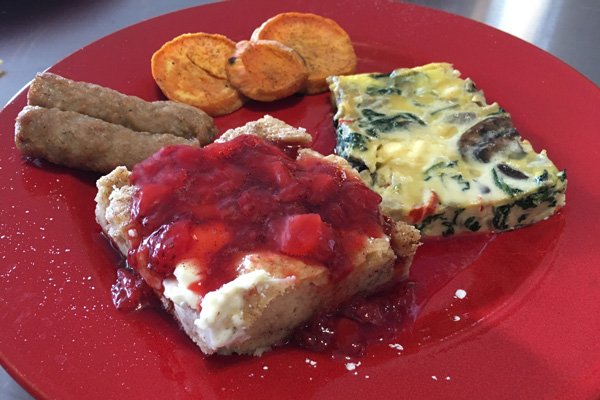 Breakfast at the Inn at Piggott is intended to be an event. Expect to be served something that you may not normally consider if you were preparing something for yourself. Each plate is masterfully presented to encourage the breakfast photograph to share with your friends.